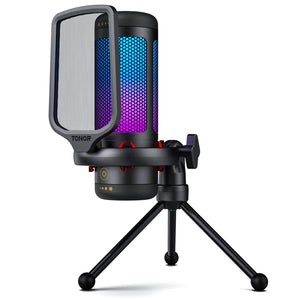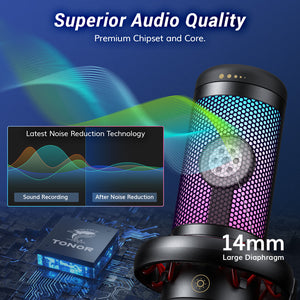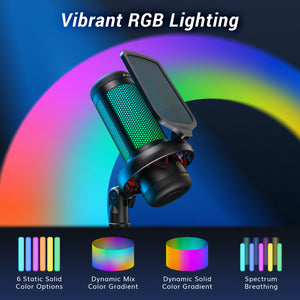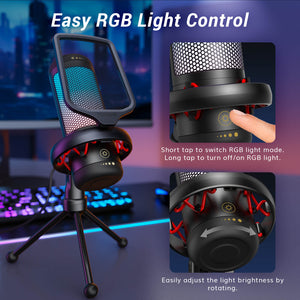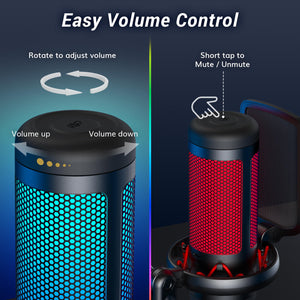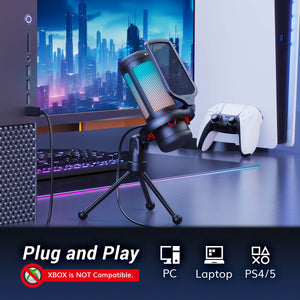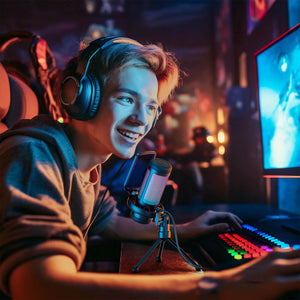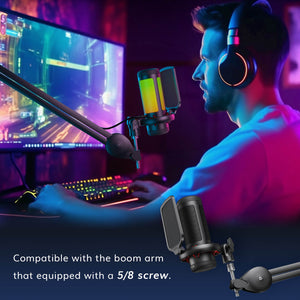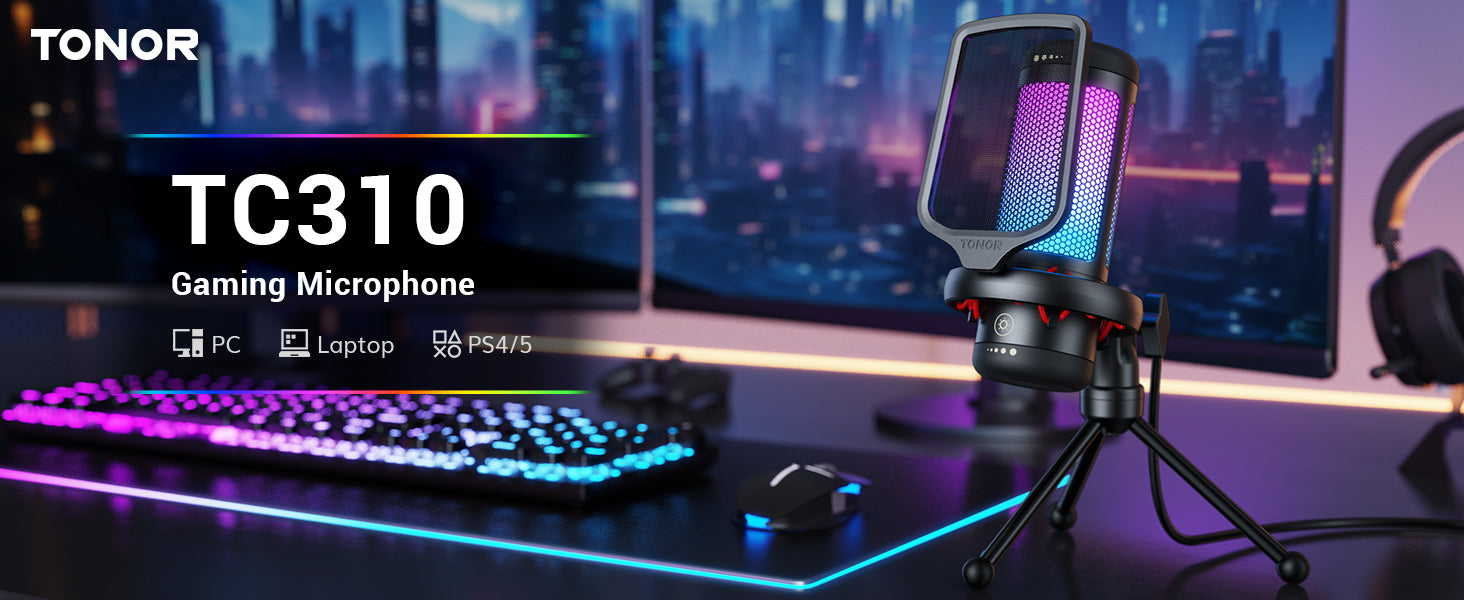 Unrivaled Audio Quality: With premium components and expert tuning, the TC310 delivers pure, clear sound with low noise. Its high fidelity brings recordings to life, making it perfect for gamers, podcasters, and YouTubers who want their voice to shine.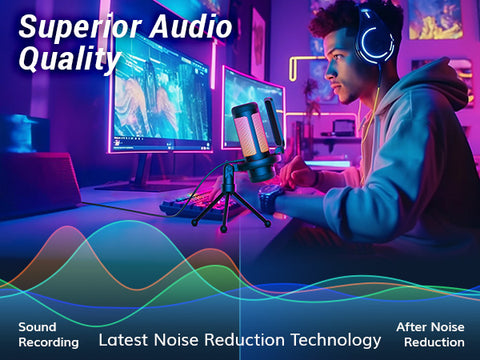 Vibrant RGB lighting: Choose from 4 RGB modes: solid colors, gradients, breathing, and mix-color gradients. Just tap the lighting icon, pick your favorite effect, and craft a mesmerizing visual display!
Brightness Control: Easily set your desired RGB light brightness by twisting the microphone base. Tailor the lighting to your preference effortlessly. To turn off the RGB lights, simply long-tap the lighting icon.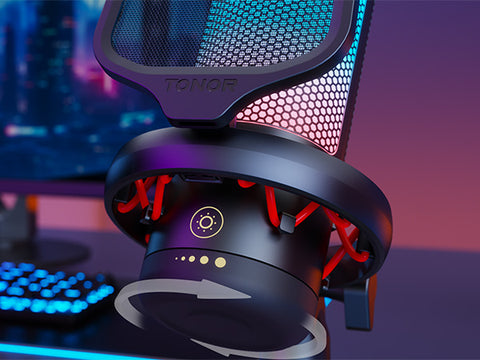 Convenient Sound Control: Tap the mic top to mute for streaming or gaming. Rotate the top to adjust gain and volume. Quick, simple control for your convenience.
Plug & Play: Connect the mic via USB to Mac/Windows PC and ready to use. No extra drivers needed.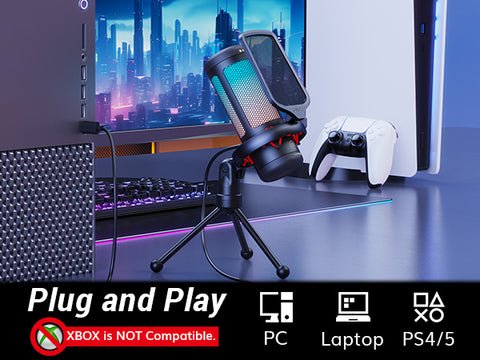 Upgraded Shock Mount: The shock mount is equipped with rubber bands that have strong elasticity, providing exceptional anti-vibration and reducing mechanical noise effectively.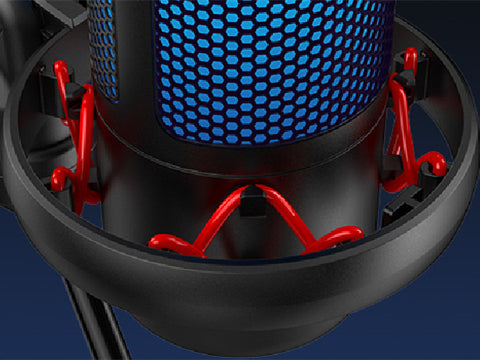 Shipping&Returns
Shipping from USA: Standard / Arrives 3-5 Business Days.
Money Back Guarantee: Return Without Affecting Secondary Sales in 30 days. 
24/7 Customer Support: [support@tonormic.com]