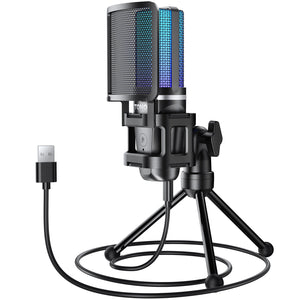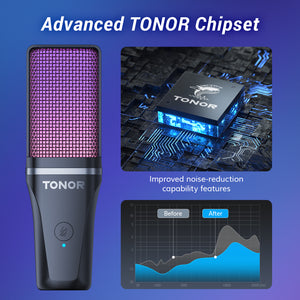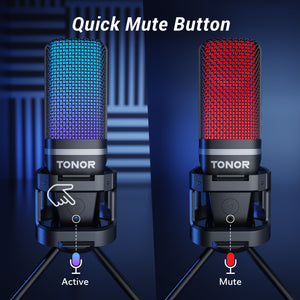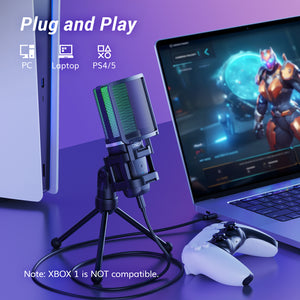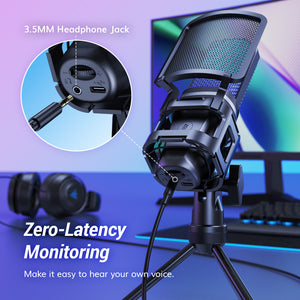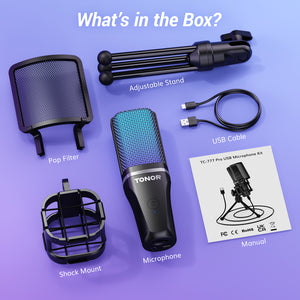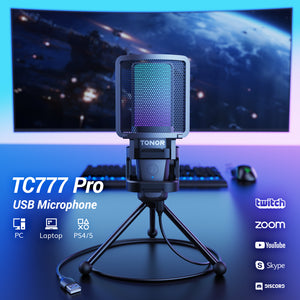 Premium Sound Quality: The TC777 Pro captures voice details and delivers top-notch sound. Its cardioid pickup pattern eliminates background noise, while the shock mount and pop filter ensure no unexpected noise.
Cool RGB Lights: Dynamic RGB lighting effects create a mesmerizing breathing effect when the microphone is on. When muted, the lights turn red. Long press the mute button to turn off the lights.
Quick Mute Feature: One tap to mute or unmute. When muted, the RGB light effects turn red.
0 Latency Monitoring: With a 3.5mm headphone jack and a gain control knob, you can monitor your voice in real-time and adjust the gain.
Plug & Play: Simply plug in the mic and ready to use, no additional driver or device is required.
Strong compatibility: Supports OBS, Discord, Teamspeak, Zoom, PS4/5, Windows, and Mac Os. Not compatible with Xbox. Perfect for gaming, live streaming, vocal recording, meetings, or video making.
Shipping&Returns
Shipping from USA: Standard / Arrives 3-5 Business Days.
Money Back Guarantee: Return Without Affecting Secondary Sales in 30 days. 
24/7 Customer Support: [support@tonormic.com]