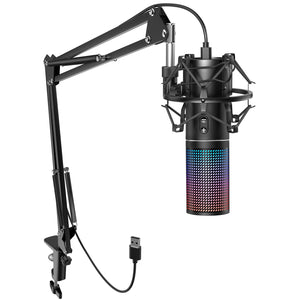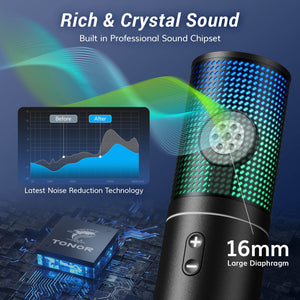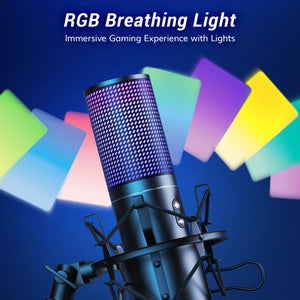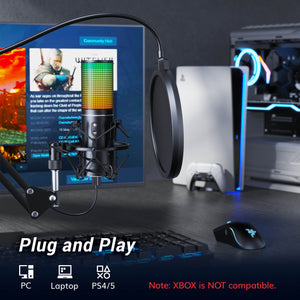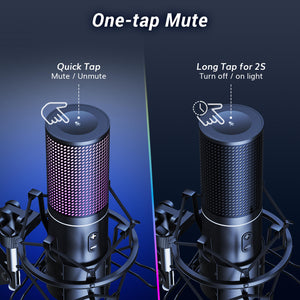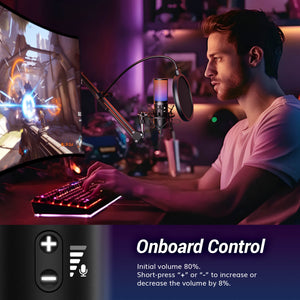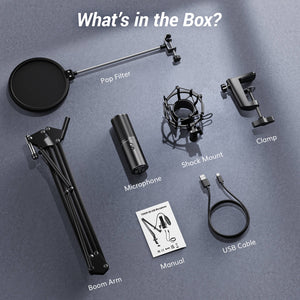 Excellent Sound Quality: Q9S ensures excellent sound quality with a 16mm sensitive diaphragm and wide frequency range. Its cardioid polar pattern eliminates background noise, while the metal shock mount and pop filter minimize recording disturbances.
Cool RGB Lights: Immerse yourself in an elevated gaming experience with soft and coordinated RGB lighting effects that stimulate all your senses.
Empower Your Channel: Q9S meets the needs of content creators, gamers, and streamers. It eliminates both mechanical noise and breathiness to deliver clear and crystal sound to your teammates/audience.
User-friendly Design: Featuring external volume buttons and easy microphone mute control. The RGB light can be turned off with a simple long tap, simplifying operations for a seamless recording or gaming experience.
Plug and Play: Simply plug in and ready to use, no additional driver or device is required. Applicable to mainstream software such as OBS, Discord, Teamspeak, and Zoom.
Note: Compatible with PS4/5, but not with Xbox.
Shipping&Returns
Shipping from USA: Standard / Arrives 3-5 Business Days.
Money Back Guarantee: Return Without Affecting Secondary Sales in 30 days. 
24/7 Customer Support: [support@tonormic.com]